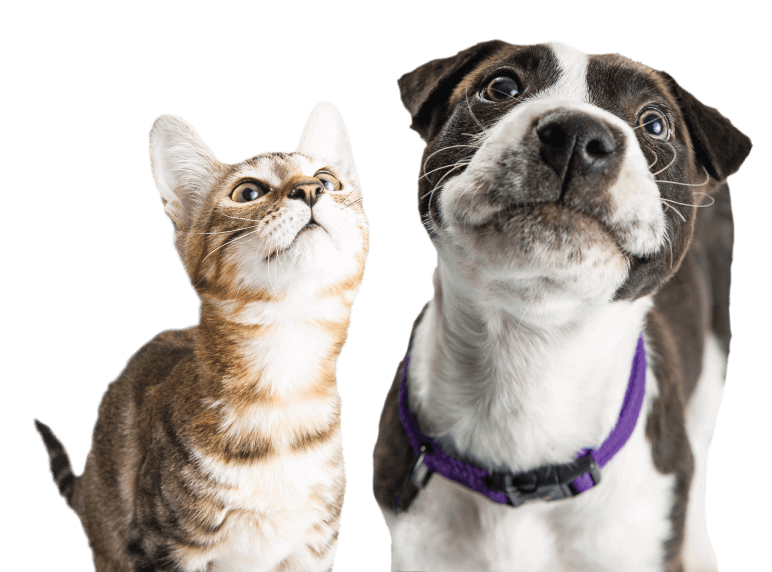 Welcome to
Richman Animal Clinic
Richman Animal Clinic strives to provide the highest level of care to pets in Richmond Heights, Willoughby Hills, and the surrounding areas. Our clinic is equipped with the latest in veterinary medical technology to better serve your companion animals so that they might live long and healthy lives, and our client education-based business model empowers you, the pet parent, to make informed decisions on your best friend's behalf.

Our Team
Scott Pawling, DVM, Owner
Deborah, Office Manager
Janet – Receptionist 
Reannin – RVT
William – Assistant
Waiza Nabeel, DVM
Jacqueline – Assistant
Thunder, Chief Catnip Adviser
Cleo (Carol), Assistant Napping Coordinator
Our Services
Laser Therapy
Spay & Neuter
Vaccinations
Pests & Parasites
Microchipping
Emergency & Urgent Care
In-House Laboratory
Ultrasound
OUR REVIEWS
See what everyone is saying about us!
Had an excellent experience here. Dr. Pawling was very calm and patient. I went to this clinic because I wanted to have the same awesome experience as the other reviews I read.
Chelley
Dr Pawling and staff are wonderful. We have an 11 year old black lab with arthritis and they do everything they can to keep him comfortable. Requests are always handled quickly and e-mails returned timely-we are extremely happy with this vet and his great staff.
Diane
We have been very happy with the service here. Dr. Pawling is very knowledgeable and takes his time to answer your questions. We were having an emergency and he was able to squeeze us in the same day. If you are looking for a caring vet, I would highly recommend Richman Animal Clinic.
Isaac
The doctor and nurses were amazing. Helped my Dutch out massively!!
Ashley
Khaos had been limping around for 5 days (Labor Day weekend) and we needed him to be seen by a vet just to make sure his leg wasn't broken. We called our vet of 45 years and were told they couldn't see him for a month. Needless to say, we were not happy and decided to call around to see if any other vet could see him. After calling 5 vets we hit the Jackpot with Dr. Pawling, he scheduled us to see him on that Thursday. We were so impressed by his patience, and his gentleness with our Khaos, Khaos loved him too, he took to him immediately which he does not do often with a vet. We found Dr. Pawling to be very knowledgeable and took his time with us to explain everything, he did not just rush in and rush out. We were not only satisfied with Dr. Pawling, but his staff was outstanding, they were all so nice and pleasant and very helpful. They all seemed to be pet lovers and they all seemed very dedicated to their job. Needless to say, Richman Animal Clinic and Dr. Pawling is going to be our new vet hands down.
Michael, Pam & Khaos Negrea